Product Description
1)Type
roller chain
2)Materials
A class steel 
3)Chain No.
525/525h
4)Warranty
30000 KMs
5)Process
Sand blasting,
heat treatment, 
High speed impact,
Four sides riveting, 
Pre-stretching and running, 
Lubricate with grease.
6)MOQ
1000Pcs
7)Supply Ability
100000 Meter/Meters per year
8)Tensile Strength
standard or above
9)Delivery Time
within 30 days after receiving your 30% deposits
10)Payment Terms
30%deposit and balanced by L/C,T/T
11)Packing
chains packing in polybag and color box, also can packing as your requirement
Our Services
Pre-sales:
1. OEM &ODM service
2. Any of your kind inquiry would be replied within 24 hours.
3. Complete product information will be offered
4. Free sample will be sent if you need .
5. Any other reasonable requirements as per requested
 
During production ,we provide:
1. Schedule of production
2. Mass production picture will offered
3. Any other reasonable requirements as per requested
 
Finish production:
1. Courier tracking number
2. Documents you need 
3. Protection of your sales area, ideas of design and all your private information.
FAQ:
Q1: Do you inspect the finished products?
A: Yes, each step of production and finished products will be carried out inspection by QC departing before shipping.
Q2: What's the warranty of your products?
A: Usually we guarantee 1 year after delivery date, but depending on the specified product.
Q3: Are you manufacturer or Trade Company?
A: Both we are. We have been in motorcycle parts for nearly 20 years.
Q4: How to visit factory?
A: Leave us a message, and we will pick you up by car for free.
Q5: Can you do custom logo on the chain?
A: Yes,we can do custom logos by molding. Need your Authorization Letter.
please contact with me  at any time
 
 
| | |
| --- | --- |
| Type: | Chain |
| Material: | Steel |
| Certification: | ISO9001:2001 |
| Number of Row: | Single Row |
| Surface Treatment: | Sand Blasting, Oiling |
| Transport Package: | Polybag + Color Box + Carton |
Samples:

US$ 0/Piece

1 Piece(Min.Order)

|
Request Sample
Customization:

Available

|

Customized Request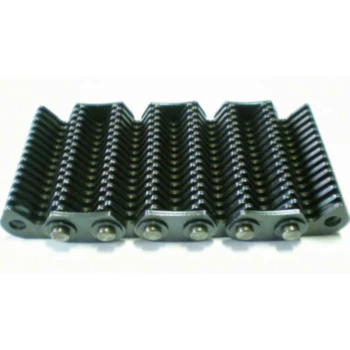 Can a drive chain be used in a packaging or bottling application?
Yes, a drive chain can be used in packaging or bottling applications where reliable and efficient power transmission is required. Here is a detailed explanation:
In packaging and bottling processes, various types of equipment are utilized, such as conveyor systems, fillers, cappers, labelers, and palletizers. Drive chains offer several advantages in these applications:
Accurate Power Transmission: Drive chains provide precise power transmission, ensuring the synchronized movement and precise positioning of the packaging and bottling equipment. This allows for reliable and efficient production processes, smooth material flow, and precise control over the packaging operations.
High Load Capacity: Drive chains are designed to handle heavy loads and transmit power in packaging and bottling equipment. They can effectively transmit power to drive mechanisms involved in conveyor systems, rotary tables, or indexing units, allowing for efficient movement and handling of packaged goods or bottles.
Robustness and Durability: Packaging and bottling environments can be demanding, with high production rates, repetitive movements, and exposure to moisture, dust, or other contaminants. Drive chains are designed to withstand these conditions, providing durability, resistance to wear, and long service life even in high-demand applications.
Flexibility and Adaptability: Drive chains offer flexibility and adaptability in designing and configuring packaging and bottling equipment. They can be easily integrated into different types of conveyors, indexing systems, or rotary machines, allowing for efficient material handling, product orientation, and packaging customization.
High-Speed Capability: Drive chains can accommodate high-speed operation in packaging and bottling applications. They are designed to provide reliable power transmission even at high rotational speeds, ensuring efficient production rates and meeting the demands of fast-paced packaging lines.
Cost-Effectiveness: Drive chains offer a cost-effective solution for power transmission in packaging and bottling applications. They have a long service life, reduced maintenance requirements, and lower replacement costs compared to some alternative power transmission systems.
It is important to consider the specific requirements of the packaging or bottling application when selecting a drive chain. Factors such as load capacity, speed, environmental conditions, and maintenance considerations should be taken into account.
Regular maintenance, including inspection, lubrication, and tension adjustment, is crucial to ensure optimal performance and longevity of the drive chain in packaging and bottling applications.
By utilizing drive chains in packaging and bottling processes, operators can benefit from accurate power transmission, high load capacity, durability, flexibility, high-speed capability, and cost-effectiveness, contributing to efficient and reliable packaging operations.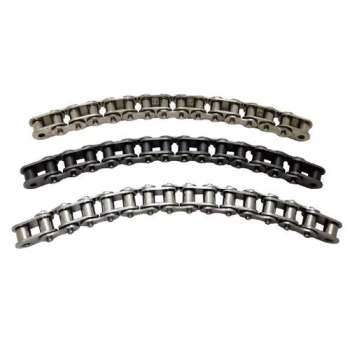 What are the benefits of using a sealed drive chain?
A sealed drive chain, also known as an enclosed or sealed-for-life chain, offers several benefits compared to traditional open chains. Here is a detailed explanation of the benefits of using a sealed drive chain:
Improved Lubrication Retention: Sealed drive chains are designed with special seals or O-rings that retain lubrication inside the chain joints. This ensures consistent lubrication throughout the chain's lifespan, reducing friction, wear, and the need for frequent relubrication.
Enhanced Contamination Protection: The seals or O-rings in a sealed drive chain act as barriers against contaminants such as dirt, dust, water, and other debris. This protection prevents these particles from entering the chain joints and causing accelerated wear or corrosion, increasing the chain's longevity.
Reduced Maintenance Requirements: Sealed drive chains require less maintenance compared to open chains. The sealed design eliminates the need for regular manual lubrication, resulting in reduced downtime and labor costs associated with lubrication tasks.
Extended Service Life: Due to improved lubrication retention and contamination protection, sealed drive chains often have a longer service life compared to open chains. They are less susceptible to wear, elongation, and corrosion, providing reliable performance over an extended period.
Cleaner Operating Environment: Sealed drive chains help maintain a cleaner operating environment by minimizing the release of lubricants and reducing the accumulation of dirt and debris. This can be beneficial in applications where cleanliness is critical, such as food processing, pharmaceuticals, or cleanrooms.
Lower Total Cost of Ownership: While sealed drive chains may have a slightly higher initial cost compared to open chains, their reduced maintenance requirements, extended service life, and improved performance can result in lower overall costs over the chain's lifespan.
Overall, using a sealed drive chain offers advantages in terms of improved lubrication retention, contamination protection, reduced maintenance, extended service life, cleanliness, and total cost of ownership. These benefits make sealed drive chains a preferred choice in various applications where reliable and low-maintenance power transmission is required.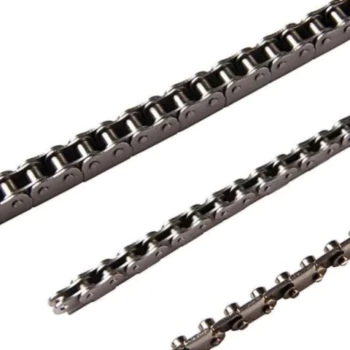 What are the different types of drive chains?
Drive chains come in various types, each designed for specific applications and operating conditions. Here are some common types of drive chains:
Roller Chains: Roller chains are the most common type of drive chain. They consist of cylindrical rollers that are held together by inner and outer plates. Roller chains are widely used in motorcycles, bicycles, industrial machinery, and automotive systems.
Double Pitch Chains: Double pitch chains have longer pitches, meaning the distance between each roller is greater compared to standard roller chains. They are often used in applications that require slower speeds and lighter loads.
Leaf Chains: Leaf chains consist of interleaved metal plates connected by pins. They are known for their high tensile strength and are commonly used in forklifts, hoists, and other heavy-duty lifting equipment.
Silent Chains: Silent chains, also known as inverted-tooth chains, have tooth-shaped plates that engage with sprockets. They are called "silent" chains because they operate with reduced noise and vibration compared to roller chains. Silent chains are used in timing drives and applications that require high-speed and high-torque transmission.
Engineered Chains: Engineered chains are designed for specific industries or applications that require specialized properties, such as corrosion resistance, high temperature tolerance, or self-lubrication. Examples include drive chains, plastic chains, and self-lubricating chains.
Each type of drive chain has its own advantages and considerations, and the choice depends on factors such as the application requirements, load capacity, speed, environmental conditions, and maintenance needs.



editor by CX 2023-08-29