Product Description
Product Description
Model: 
20L Automatic spiral flour mixer 8kg 1500W
Detailed Photos
Product Parameters
| | |
| --- | --- |
| Model: | Automatic Spiral Flour Mixer |
| Capacity: | 20L |
| Max Flour: | 8KG |
| Max Dough: | 12.8KG |
| Power: | 1500W |
| Voltage: | 110/220/380V |
| Hook speed (r/min): | 185/305 |
| Product size: | 660*390*900MM |
| Package size: | 800*530*960MM |
| N.W.: | 85KG |
| G.W.: | 93KG |
| Scope of application: | Casual fast food equipment, tea restaurant equipment, bakery equipment, cake room equipment, Chinese restaurant equipment, beverage shop equipment, western restaurant equipment, coffee shop equipment |
Packaging & Shipping
1.Accepted Delivery Terms: FOB,CIF,EXW,DDU;
2.Accepted Payment Currency:USD;
3.Accepted Payment Type: L/C ,Western Union,T/T(Bank transfer),Paypal.
We will provide product details, pictures, videos, and quotations for you before shipping,
Ex-factory delivery/By air/By train/By truck/By sea…
FAQ
Q1: Are you a trading company or manufacturer?
A1: We are a factory in this industry.
 
Q2: what can you buy from us?
A2: Food machinery,Including bone sawing machine, meat grinder, poultry splitter, vacuum packing machine, juicer, meat blender, sausage filling machine, automatic slicer.If you don't see the link in the store, please contact the manager Elena Liu, we will provide you with product details and the best offer.
Q3: What support do we have for our customers?
A3:We will provide customers with video factory inspection services, so that every customer can purchase with confidence. We also provide online instructions and video instructions to help customers easily use our products.
Q4: What is the delivery time?
A4:After we receive the payment,for the regular equipment, the delivery will be made about 15 days. For the non-standard equipment, further negotiation with us is better.
Shipping Cost:

Estimated freight per unit.





To be negotiated
| | |
| --- | --- |
| After-sales Service: | Video Technical Support & Online Support |
| Warranty: | 12 Months |
| Usage: | Biscuit, Cake, Pizza, Bread |
Customization:

Available

|

Customized Request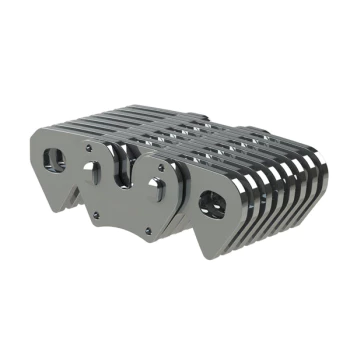 Can a drive chain be used in a HVAC or ventilation system?
Yes, a drive chain can be used in HVAC (Heating, Ventilation, and Air Conditioning) or ventilation systems where reliable and efficient power transmission is required. Here is a detailed explanation:
HVAC and ventilation systems utilize various components such as fans, blowers, dampers, and louvers to control air flow, temperature, and humidity in residential, commercial, and industrial buildings. Drive chains offer several advantages in these applications:
Reliable Power Transmission: Drive chains provide reliable power transmission for HVAC and ventilation systems. They are capable of transmitting power over long distances, accommodating various speeds and torque requirements, and operating in different directions of rotation.
Flexible System Design: Drive chains offer flexibility in system design and layout. They can be easily configured to connect and drive multiple components, such as fans, motors, and dampers, allowing for efficient control and adjustment of air flow and system performance.
Accurate Speed Control: Drive chains allow for precise speed control in HVAC systems. By using sprockets of different sizes or incorporating variable speed drives, the rotational speed of fans or blowers can be adjusted to achieve the desired air flow rates and maintain optimal environmental conditions.
High Load Capacity: HVAC and ventilation systems often require components to handle significant air volumes and pressure differentials. Drive chains are designed to handle high loads and transmit power effectively, ensuring reliable operation of fans, blowers, and other equipment.
Durability and Longevity: Drive chains are engineered to withstand the demanding conditions of HVAC and ventilation systems. They are designed to resist wear, corrosion, and fatigue, ensuring durability and long service life even in continuous or high-cycle operations.
Quiet Operation: Drive chains, when properly lubricated and maintained, can operate quietly in HVAC systems, minimizing noise and vibration levels. This is crucial for maintaining a comfortable and noise-free environment in residential, commercial, or institutional settings.
When selecting a drive chain for HVAC or ventilation applications, factors such as load capacity, speed requirements, environmental conditions (such as temperature and humidity), and maintenance considerations should be taken into account.
Regular inspection, lubrication, and tension adjustment are important for ensuring the optimal performance and longevity of the drive chain in HVAC and ventilation systems.
By utilizing drive chains in HVAC and ventilation systems, operators can benefit from reliable power transmission, flexible system design, accurate speed control, high load capacity, durability, longevity, and quiet operation, contributing to efficient and effective air conditioning and ventilation in various building environments.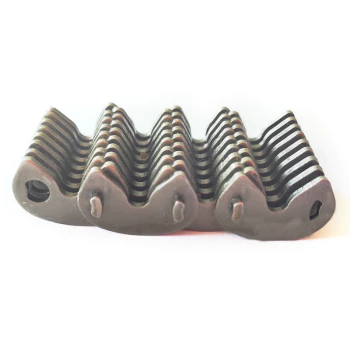 What are the specific guidelines for installing a drive chain?
Proper installation of a drive chain is crucial to ensure its optimal performance and longevity. Here are the specific guidelines for installing a drive chain:
Inspect the new drive chain before installation. Check for any signs of damage or defects. Ensure that the chain meets the specifications and requirements of the application.
Ensure the sprockets are in good condition and properly aligned. Check for worn teeth, damage, or misalignment. Replace or repair any faulty sprockets before installing the new chain.
Clean the sprockets and chain path thoroughly. Remove any dirt, debris, or old lubricant that may affect the performance of the new chain.
Measure and cut the new chain to the appropriate length. Use a chain breaker or a suitable cutting tool to ensure a clean and precise cut.
Install the master link or connecting link according to the manufacturer's instructions. Make sure it is securely fastened and properly seated.
Place the new chain onto the sprockets. Ensure that the chain engages smoothly and evenly on the teeth of the sprockets.
Check the chain tension. Follow the manufacturer's guidelines for the recommended tension. Adjust the tension if necessary by adjusting the position of the rear wheel or using a tensioner mechanism, if available.
Lubricate the chain with a suitable lubricant. Apply the lubricant evenly along the entire length of the chain. Avoid over-lubrication, as it can attract dirt and debris.
Rotate the wheel or crank the engine to ensure that the chain moves smoothly and freely without any binding or excessive noise.
Perform a final inspection to verify that the chain is properly installed, aligned, and tensioned. Check for any abnormal sounds, vibrations, or signs of chain slippage.
Following these specific guidelines for installing a drive chain will help ensure proper functionality, longevity, and optimal performance of the chain in the intended application.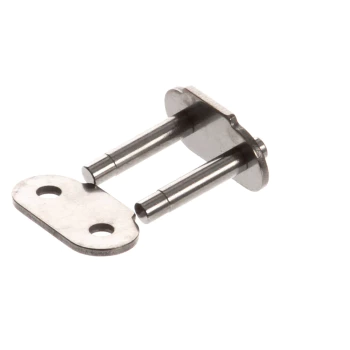 How does the wear life of a drive chain compare to other power transmission systems?
The wear life of a drive chain can vary depending on factors such as the application, operating conditions, maintenance practices, and the quality of the chain itself. Here's an explanation:
The wear life of a drive chain is influenced by several factors:
1. Load and Stress: The load capacity and stress placed on the drive chain affect its wear life. Higher loads and stress levels can lead to accelerated wear and reduced lifespan.
2. Lubrication and Maintenance: Proper lubrication and maintenance practices significantly impact the wear life of a drive chain. Regular lubrication, tension adjustment, and inspection help minimize wear and extend the chain's lifespan.
3. Operating Conditions: Environmental factors such as temperature, humidity, dust, and exposure to contaminants can influence the wear life of a drive chain. Harsh operating conditions may accelerate wear and reduce the chain's lifespan.
4. Chain Quality: The quality and construction of the drive chain play a vital role in its wear life. Chains made from high-quality materials and manufactured to precise specifications tend to have longer wear life compared to lower-quality chains.
When comparing the wear life of a drive chain to other power transmission systems, such as belts or gears, it is important to consider the specific application and operating conditions. In some cases, drive chains may offer longer wear life compared to belts, especially in heavy-load or high-torque applications. However, the wear life of gears can often surpass that of drive chains, particularly in applications with high-speed and high-load requirements.
It is essential to consult manufacturer specifications, consider the specific requirements of the application, and evaluate the wear life of different power transmission systems to determine the most suitable option for a given application.



editor by CX 2023-09-05