Product Description
Detailed Photos
Item Name 
Motorcycle Chain
Model
Standard
Row
Simplex
Duplex
Triplrex
Application
Machinery Parts
Suiface Treament
netural/sand-blasted/shot-peening
Certification 
ISO, ANSI, DIN, BS
Packing
Packaged in boxes and wooden cases, or packaged in reels and then on pallets
Port
Any sea port or airport in china
Contact us
| | |
| --- | --- |
| Standard or Nonstandard: | Standard |
| Application: | Textile Machinery, Garment Machinery, Conveyer Equipment, Packaging Machinery, Electric Cars, Motorcycle |
| Surface Treatment: | Netural/Sand-Blasted/Shot-Peening |
| Material: | Carbon Steel |
| Type: | Short Pitch Chain |
| Transport Package: | Packaged in Boxes and Wooden Cases, or Packaged in |
Samples:

US$ 1.63/Meter

1 Meter(Min.Order)

|
Request Sample
Customization:

Available

|

Customized Request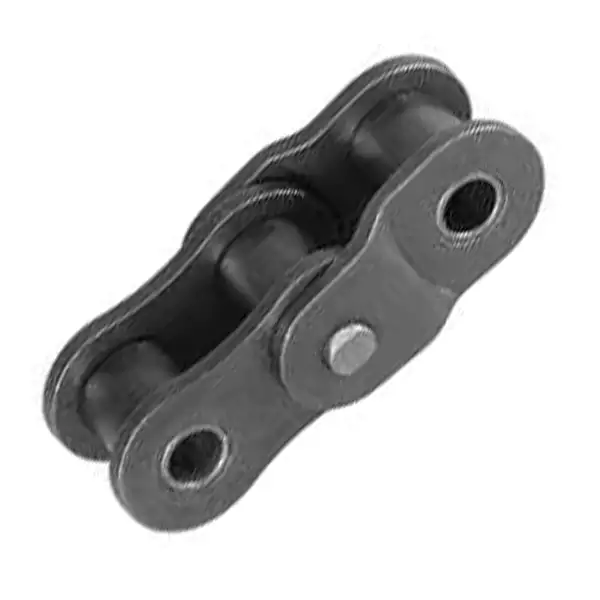 How does the alignment of sprockets affect the performance of a drive chain?
The alignment of sprockets is critical for ensuring the optimal performance and longevity of a drive chain. Here is a detailed explanation:
The alignment of sprockets directly affects the following aspects of a drive chain's performance:
Smooth Power Transmission: Proper alignment of sprockets ensures the smooth engagement and disengagement of the chain with the sprocket teeth. When the sprockets are aligned correctly, the chain articulates smoothly, minimizing friction, wear, and noise. This promotes efficient power transmission and prevents premature chain failure.
Reduced Wear and Elongation: Misaligned sprockets can cause uneven loading on the chain, leading to accelerated wear and elongation. When the sprockets are aligned, the chain experiences equal forces on all links, resulting in more uniform wear distribution and reducing the risk of chain elongation. Proper alignment helps maintain the chain's pitch and overall length, ensuring consistent power transmission and extending the chain's service life.
Minimized Side Loads: Misaligned sprockets can create side loads on the chain, causing it to run at an angle or contact the side plates excessively. This leads to increased friction, wear, and stress on the chain components. Proper alignment reduces these side loads, allowing the chain to run smoothly and minimizing unnecessary wear and stress on the chain's components.
Prevention of Chain Skipping or Jumping: Misaligned sprockets can cause the chain to skip or jump teeth, resulting in loss of power transmission, erratic operation, and potential damage to the chain and sprockets. Proper alignment ensures that the chain remains engaged with the sprocket teeth, preventing any skipping or jumping and ensuring reliable power transmission.
Optimal Tension Distribution: Properly aligned sprockets contribute to the even distribution of chain tension. When the sprockets are aligned, the tension is evenly distributed along the chain, reducing the risk of localized stress points and chain elongation. This helps maintain consistent tension, improves power transmission efficiency, and extends the life of the chain and sprockets.
To achieve proper sprocket alignment, it is important to ensure that the sprockets are mounted securely, aligned parallel to each other, and positioned at the correct distance apart. Additionally, the sprockets should have the appropriate tooth profile and pitch diameter to match the chain's specifications.
Regular inspection and maintenance are essential to verify and maintain sprocket alignment. This includes checking for signs of wear, damage, or misalignment, as well as periodically adjusting the tension and lubricating the chain as needed.
By ensuring the proper alignment of sprockets, operators can achieve smooth power transmission, reduced wear, minimized side loads, prevention of chain skipping, and optimal tension distribution. This ultimately improves the performance, efficiency, and reliability of the drive chain system.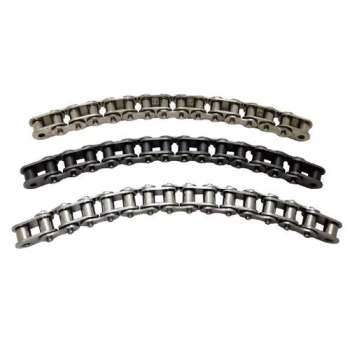 What are the benefits of using a sealed drive chain?
A sealed drive chain, also known as an enclosed or sealed-for-life chain, offers several benefits compared to traditional open chains. Here is a detailed explanation of the benefits of using a sealed drive chain:
Improved Lubrication Retention: Sealed drive chains are designed with special seals or O-rings that retain lubrication inside the chain joints. This ensures consistent lubrication throughout the chain's lifespan, reducing friction, wear, and the need for frequent relubrication.
Enhanced Contamination Protection: The seals or O-rings in a sealed drive chain act as barriers against contaminants such as dirt, dust, water, and other debris. This protection prevents these particles from entering the chain joints and causing accelerated wear or corrosion, increasing the chain's longevity.
Reduced Maintenance Requirements: Sealed drive chains require less maintenance compared to open chains. The sealed design eliminates the need for regular manual lubrication, resulting in reduced downtime and labor costs associated with lubrication tasks.
Extended Service Life: Due to improved lubrication retention and contamination protection, sealed drive chains often have a longer service life compared to open chains. They are less susceptible to wear, elongation, and corrosion, providing reliable performance over an extended period.
Cleaner Operating Environment: Sealed drive chains help maintain a cleaner operating environment by minimizing the release of lubricants and reducing the accumulation of dirt and debris. This can be beneficial in applications where cleanliness is critical, such as food processing, pharmaceuticals, or cleanrooms.
Lower Total Cost of Ownership: While sealed drive chains may have a slightly higher initial cost compared to open chains, their reduced maintenance requirements, extended service life, and improved performance can result in lower overall costs over the chain's lifespan.
Overall, using a sealed drive chain offers advantages in terms of improved lubrication retention, contamination protection, reduced maintenance, extended service life, cleanliness, and total cost of ownership. These benefits make sealed drive chains a preferred choice in various applications where reliable and low-maintenance power transmission is required.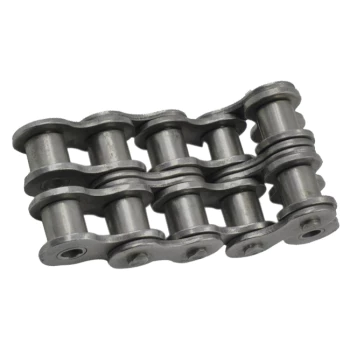 How does a drive chain differ from a timing belt?
A drive chain and a timing belt are both components used in power transmission, but they differ in their construction, operation, and application. Here are the key differences between a drive chain and a timing belt:
Construction: A drive chain consists of interconnected links or rollers, typically made of steel, that form a flexible mechanism. In contrast, a timing belt is a toothed belt made of a reinforced rubber material with teeth on the inner surface.
Power Transmission: Drive chains are commonly used for transmitting power in applications where flexibility and high-load capacity are required, such as in vehicles, machinery, and industrial equipment. Timing belts, on the other hand, are primarily used for precise synchronization of engine components, such as camshafts and crankshafts, in internal combustion engines.
Motion and Operation: Drive chains transfer power through rotational motion. The engagement of the chain links with sprockets allows for the transfer of rotational force. Timing belts, on the other hand, rely on the meshing of teeth on the belt with grooves or pulleys to ensure precise timing and synchronization of the engine's internal components.
Maintenance and Tension: Drive chains require periodic lubrication and tension adjustment to ensure proper operation and minimize wear. Timing belts, on the other hand, are typically maintenance-free and do not require lubrication or frequent tension adjustments.
Noise and Vibration: Drive chains, especially roller chains, can generate more noise and vibration during operation compared to timing belts, which are designed to operate with reduced noise and vibration.
Replacement: In case of damage or wear, drive chains can be repaired by replacing individual links or sections. Timing belts, on the other hand, usually require complete replacement as they are not easily repairable.
Ultimately, the choice between a drive chain and a timing belt depends on the specific application requirements, such as the need for power transmission, precision timing, load capacity, maintenance preferences, and operational conditions.



editor by CX 2023-10-24