Product Description
Product Description
Model: 
20L Automatic spiral flour mixer 8kg 1500W
Detailed Photos
Product Parameters
| | |
| --- | --- |
| Model: | Automatic Spiral Flour Mixer |
| Capacity: | 20L |
| Max Flour: | 8KG |
| Max Dough: | 12.8KG |
| Power: | 1500W |
| Voltage: | 110/220/380V |
| Hook speed (r/min): | 185/305 |
| Product size: | 660*390*900MM |
| Package size: | 800*530*960MM |
| N.W.: | 85KG |
| G.W.: | 93KG |
| Scope of application: | Casual fast food equipment, tea restaurant equipment, bakery equipment, cake room equipment, Chinese restaurant equipment, beverage shop equipment, western restaurant equipment, coffee shop equipment |
Packaging & Shipping
1.Accepted Delivery Terms: FOB,CIF,EXW,DDU;
2.Accepted Payment Currency:USD;
3.Accepted Payment Type: L/C ,Western Union,T/T(Bank transfer),Paypal.
We will provide product details, pictures, videos, and quotations for you before shipping,
Ex-factory delivery/By air/By train/By truck/By sea…
FAQ
Q1: Are you a trading company or manufacturer?
A1: We are a factory in this industry.
 
Q2: what can you buy from us?
A2: Food machinery,Including bone sawing machine, meat grinder, poultry splitter, vacuum packing machine, juicer, meat blender, sausage filling machine, automatic slicer.If you don't see the link in the store, please contact the manager Elena Liu, we will provide you with product details and the best offer.
Q3: What support do we have for our customers?
A3:We will provide customers with video factory inspection services, so that every customer can purchase with confidence. We also provide online instructions and video instructions to help customers easily use our products.
Q4: What is the delivery time?
A4:After we receive the payment,for the regular equipment, the delivery will be made about 15 days. For the non-standard equipment, further negotiation with us is better.
Shipping Cost:

Estimated freight per unit.





To be negotiated
| | |
| --- | --- |
| After-sales Service: | Video Technical Support & Online Support |
| Warranty: | 12 Months |
| Usage: | Biscuit, Cake, Pizza, Bread |
Customization:

Available

|

Customized Request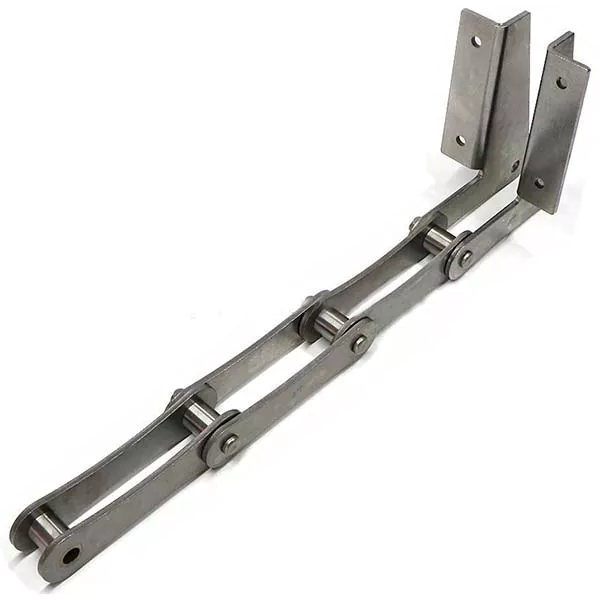 How does the design of a drive chain affect its efficiency and performance?
The design of a drive chain plays a crucial role in determining its efficiency and performance characteristics. Here is a detailed explanation:
The efficiency and performance of a drive chain are influenced by several design factors that are carefully considered during its development:
Chain Pitch and Size: The pitch and size of the chain links affect the load-carrying capacity, efficiency, and overall performance of the drive chain. A proper balance must be struck between chain size and strength to ensure optimal power transmission while minimizing friction and energy losses.
Roller Design: The shape and dimensions of the chain's rollers impact its efficiency and performance. Well-designed rollers reduce friction and wear by promoting smooth rolling motion between the chain and the sprocket teeth. They also contribute to improved power transmission and reduced noise levels.
Plate and Pin Design: The shape and material of the chain's plates and pins influence its strength, durability, and flexibility. Properly designed plates and pins ensure reliable power transmission, resistance to wear, and the ability to accommodate shock loads and varying torque conditions.
Sprocket Profile and Tooth Design: The design of the chain's sprockets is critical for efficient power transmission. Sprockets with accurately machined teeth and suitable profiles minimize friction, ensure proper engagement with the chain, and facilitate smooth chain articulation. Well-designed sprockets reduce wear, noise, and energy losses.
Lubrication Features: Drive chain design often incorporates lubrication features such as oiling holes or grooves to facilitate proper lubricant distribution along the chain's moving parts. Well-designed lubrication features ensure effective lubrication, reduce friction, prevent wear, and enhance the chain's overall efficiency and lifespan.
Material Selection: The choice of materials for the chain's components, such as the rollers, plates, pins, and bushings, significantly impacts its efficiency and performance. The selected materials must possess appropriate strength, wear resistance, and fatigue resistance to withstand the operating conditions and demands of the application.
Tensioning and Adjustment Mechanisms: Drive chain design often includes mechanisms for tensioning and adjusting the chain's tension. Properly designed tensioning systems ensure optimal chain tension throughout its operation, promoting efficient power transmission, reducing chain vibration, and extending the chain's service life.
A well-designed drive chain minimizes energy losses due to friction, reduces wear, and optimizes power transmission efficiency. It provides smooth and reliable operation, reduces noise levels, and contributes to the overall performance and longevity of the power transmission system.
It is important to note that drive chain design should consider the specific requirements and constraints of the application, including load capacity, speed, environmental conditions, and maintenance considerations. Regular inspection, lubrication, and proper tensioning are essential for maintaining the efficiency and performance of the drive chain over time.
By incorporating efficient design principles and considering the various factors that influence performance, manufacturers can produce drive chains that offer high efficiency, reliable power transmission, extended service life, and optimal performance in their intended applications.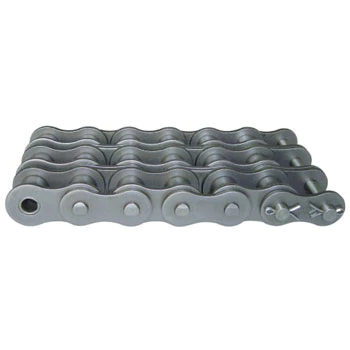 Can a drive chain be used in a robotics or automation application?
Yes, drive chains can be used in robotics or automation applications as a reliable and efficient method of power transmission. Here is a detailed explanation:
In robotics and automation, where precise and controlled movement is essential, drive chains offer several advantages:
Precision and Accuracy: Drive chains can provide accurate and repeatable positioning, making them suitable for applications that require precise movement and control.
High Torque Transfer: Drive chains are capable of handling high torque loads, allowing them to transmit power effectively in robotic and automation systems.
Efficient Power Transmission: Drive chains offer high efficiency in power transmission, minimizing energy loss during transfer and ensuring that the maximum amount of power is delivered to the intended components.
Flexibility and Customization: Drive chains provide flexibility in terms of design and customization. They can be adapted to various robotic and automation applications, accommodating different load requirements, configurations, and space constraints.
Compact Design: Drive chains have a compact design, which is beneficial in applications where space is limited. They can transmit power in tight or confined areas without compromising performance.
Reliability and Durability: Drive chains are known for their durability and ability to withstand demanding operating conditions. They are designed to endure continuous operation, shock loads, and varying environmental factors.
It's important to select the appropriate drive chain type, size, and material for the specific robotics or automation application. Additionally, regular maintenance, including inspection, lubrication, and tension adjustment, is crucial to ensure optimal performance and longevity of the drive chain in these applications.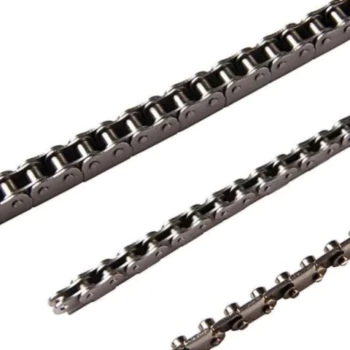 Can a drive chain be used in outdoor or corrosive environments?
Yes, a drive chain can be used in outdoor or corrosive environments. However, it is important to consider certain factors and take appropriate measures to ensure the chain's performance and longevity in such environments.
Outdoor and corrosive environments can expose the drive chain to various elements that may accelerate wear and corrosion. Factors such as moisture, humidity, saltwater, chemicals, dirt, and debris can all contribute to the deterioration of the chain if not properly addressed.
To mitigate the effects of outdoor or corrosive environments on a drive chain, the following steps can be taken:
Material Selection: Choose a drive chain that is specifically designed for outdoor or corrosive environments. Chains made from materials such as stainless steel or with corrosion-resistant coatings are recommended.
Regular Cleaning: Clean the drive chain regularly to remove dirt, debris, and corrosive substances. Use appropriate cleaning agents and brushes to ensure thorough cleaning.
Lubrication: Apply a suitable lubricant to the drive chain to minimize friction, reduce wear, and provide a protective barrier against corrosion. Consider using lubricants specifically designed for outdoor or corrosive environments.
Protective Measures: Implement additional protective measures such as using chain guards or covers to shield the chain from direct exposure to corrosive elements. Consider applying coatings or sealants for added protection.
Inspection and Maintenance: Regularly inspect the drive chain for signs of wear, damage, or corrosion. Address any issues promptly by replacing damaged or corroded components.
By taking these steps, a drive chain can be effectively used in outdoor or corrosive environments while minimizing the impact of corrosion and maintaining its performance and longevity.



editor by CX 2023-08-23