Product Description
Factory direct supply high quality bicycle accessories
bicycle chain mountain bike chain
OEM Parts:
1. Product Color
Only send us your WeChat or WhatsApp No. we can match the colors here exactly.
2. Product Logo/Sticker
Send us the files in 'AI' or 'PDF' files. We can work out easily.
3.Product Package(color box/Carton)
Give us your packing design, we will pack it as your required.
4. Product Specification
Provide us exact date request,we can revised it professionally.
Any OEM / ODM order is welcomed .
Trade terms:
1. Delivery time:
    -7-10 days after the payment.(sample order)
    -25-35 days after receiving the payment of 30% deposit.(bulk order)
2. Payment:
  – T/T
  -30% T/T in advance and 70% balance against copy of B/L
3. Packing:
     -One set per standard export carton
     -According to customer's request
4. Loading port:
     -ZheJiang , 
5. Warranty:
    -All our products have 1 year warranty.
Quality Control:
1. All the products will be strictly checked before packaged.
2. All the products will be well packaged before shipping. 
3. we will make photos for the ready products for your reference.
4. All our products have 1 year warranty.
Why choose us:
1. A professional manufacturer for bicycle, various kinds of Bicycle Accessories , also welcome OEM.
 2. We can provide certificates such  as CE,CCC,SGS.
 3. We can accept both sample order and mixed bulk orders.
 4. High quality, good package, reasonable and competitive price, fast delivery time-reliable supplier.
 5. Any Inquiries will be replied within 12 hours.
| | |
| --- | --- |
| Condition: | New |
| Certification: | CE |
| Customized: | Customized |
| Application: | Kids Bike, Road Bike, Mountain Bike, Ordinary Bicycle |
| Size: | 1/2 X 3/32 |
| Type of Chain Wheel: | Three Chain Wheel |
Samples:

US$ 1/Piece

1 Piece(Min.Order)

|
Request Sample
Customization:

Available

|

Customized Request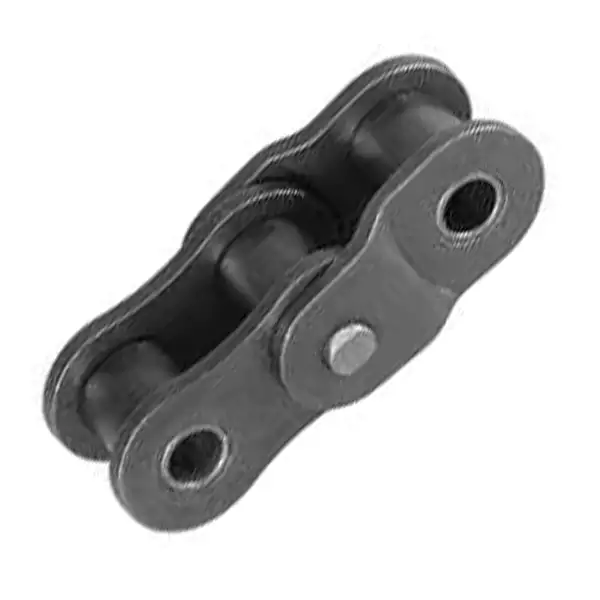 How does the alignment of sprockets affect the performance of a drive chain?
The alignment of sprockets is critical for ensuring the optimal performance and longevity of a drive chain. Here is a detailed explanation:
The alignment of sprockets directly affects the following aspects of a drive chain's performance:
Smooth Power Transmission: Proper alignment of sprockets ensures the smooth engagement and disengagement of the chain with the sprocket teeth. When the sprockets are aligned correctly, the chain articulates smoothly, minimizing friction, wear, and noise. This promotes efficient power transmission and prevents premature chain failure.
Reduced Wear and Elongation: Misaligned sprockets can cause uneven loading on the chain, leading to accelerated wear and elongation. When the sprockets are aligned, the chain experiences equal forces on all links, resulting in more uniform wear distribution and reducing the risk of chain elongation. Proper alignment helps maintain the chain's pitch and overall length, ensuring consistent power transmission and extending the chain's service life.
Minimized Side Loads: Misaligned sprockets can create side loads on the chain, causing it to run at an angle or contact the side plates excessively. This leads to increased friction, wear, and stress on the chain components. Proper alignment reduces these side loads, allowing the chain to run smoothly and minimizing unnecessary wear and stress on the chain's components.
Prevention of Chain Skipping or Jumping: Misaligned sprockets can cause the chain to skip or jump teeth, resulting in loss of power transmission, erratic operation, and potential damage to the chain and sprockets. Proper alignment ensures that the chain remains engaged with the sprocket teeth, preventing any skipping or jumping and ensuring reliable power transmission.
Optimal Tension Distribution: Properly aligned sprockets contribute to the even distribution of chain tension. When the sprockets are aligned, the tension is evenly distributed along the chain, reducing the risk of localized stress points and chain elongation. This helps maintain consistent tension, improves power transmission efficiency, and extends the life of the chain and sprockets.
To achieve proper sprocket alignment, it is important to ensure that the sprockets are mounted securely, aligned parallel to each other, and positioned at the correct distance apart. Additionally, the sprockets should have the appropriate tooth profile and pitch diameter to match the chain's specifications.
Regular inspection and maintenance are essential to verify and maintain sprocket alignment. This includes checking for signs of wear, damage, or misalignment, as well as periodically adjusting the tension and lubricating the chain as needed.
By ensuring the proper alignment of sprockets, operators can achieve smooth power transmission, reduced wear, minimized side loads, prevention of chain skipping, and optimal tension distribution. This ultimately improves the performance, efficiency, and reliability of the drive chain system.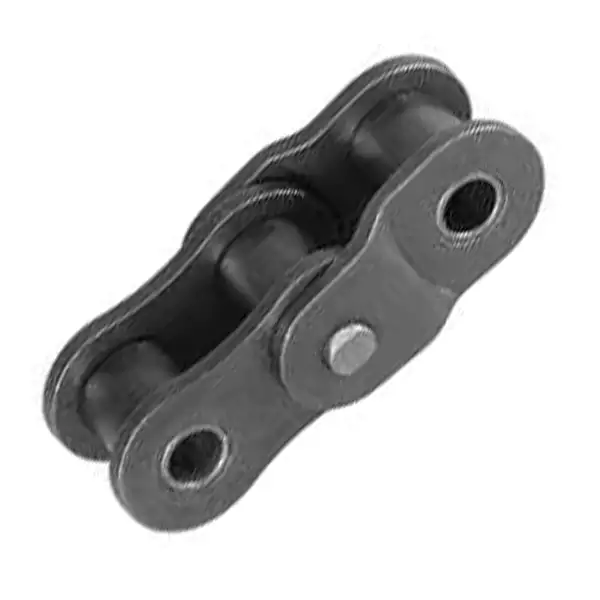 Can a drive chain be used in an escalator or elevator system?
Yes, a drive chain can be used in certain types of escalator or elevator systems as a method of power transmission. Here is a detailed explanation:
In escalator and elevator systems, the purpose of the drive chain is to transmit power from the motor to the moving steps or elevator car. While other power transmission methods, such as belts or gears, are commonly used in modern escalators and elevators, drive chains can still be found in certain applications:
Escalator Systems: In older or traditional escalator systems, drive chains are commonly used to transmit power from the main drive motor to the step chains. The step chains engage with the steps, causing them to move in a continuous loop. The drive chain ensures synchronized movement and reliable power transmission.
Elevator Systems: In some elevator systems, particularly older hydraulic or traction types, drive chains can be used as part of the power transmission mechanism. These chains transmit power from the motor to the elevator car or counterweight, enabling vertical movement.
It is important to note that the design and configuration of escalators and elevators can vary depending on factors such as capacity, speed, height, and building regulations. Modern escalators and elevators often employ more advanced and efficient power transmission methods, such as belts or gears, which offer advantages in terms of noise, efficiency, and maintenance. However, in certain cases, drive chains may still be used, especially in older systems or specific applications.
It is essential to consult with escalator or elevator manufacturers, experts, or maintenance technicians to determine the appropriate power transmission method for a particular escalator or elevator system. They can provide guidance on chain selection, maintenance requirements, and compliance with safety standards to ensure optimal performance and reliability.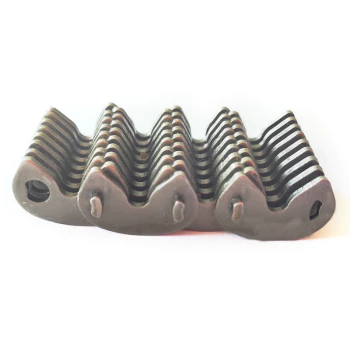 Can a drive chain be repaired or does it need to be replaced?
When a drive chain is damaged or worn, the extent of the issue determines whether it can be repaired or needs to be replaced. Here are some considerations:
A drive chain can be repaired in certain situations:
1. Individual Component Replacement: If only a few links, rollers, or plates are damaged or worn, it is possible to replace those specific components. This approach is more common with roller chains that have removable pins or quick-connect links.
2. Chain Shortening: In some cases, a drive chain may become too long due to elongation. If the elongation is within an acceptable limit and the remaining chain is in good condition, the chain can be shortened by removing links and reconnecting the ends.
However, in many instances, a worn or damaged drive chain needs to be replaced entirely:
1. Excessive Wear: If the chain has elongated beyond the manufacturer's recommended limit, shows widespread wear, or has significant damage to multiple components, it is best to replace the entire chain for optimal performance and safety.
2. Significant Damage: If the chain has suffered severe damage, such as breakage, deformation, or corrosion, it is generally safer and more practical to replace the chain rather than attempting repairs.
3. Maintenance Convenience: Drive chains require proper alignment, tension adjustment, and lubrication to function optimally. If the chain has been in use for a long time or requires frequent repairs, replacing it with a new chain may be more convenient and cost-effective in the long run.
It is important to assess the extent of the damage, consult the manufacturer's guidelines, and consider the cost, time, and safety implications before deciding whether to repair or replace a drive chain.



editor by CX 2023-10-18