Product Description
Product Description
sprocket wheel for Brazil market
Motorcycle Sprocket Wheel, Motorcycle Sprocket Set, Chain Sprocket, Motorcycle Parts, Rear Sprocket, Front Sprocket, Cg125 Sprocket, Inner Sprocket, Engine Part, Motor Sprocket, Motorcycle spare Parts, Motorcycle chain wheel, motorcycle chain, Sprocket Wheel, Sprocket
HONDA:
C50, B50, C70, CD70, DAX70, MB80, C90, CD90, S90, H100, C100, C100-BIZ, CB100, CD100, MB100, XL100, S110, CB125, CD125, CG125, TITAN-99, TITAN-2000, TITAN-150, NX125, XL125, XLR125, GL145, CBX150, NXR150 BROS, CBX200, NX200, TRX200, XL200R, CB250, XL250, CBR250, NX250, CBX250, VT250, XL250, NX250, TRX350, CB400, CBR400, NX350SHAHAR, XLX250/350, NX200, XR250, XR200, CB250N, CD100, DAX70, NX400, XR200, XR250, XR200R, GS125
SUZUKI:
A50, GT50, RV50, A80, FR80, DS80, FR80N, RV90, A100, AX100, FB100, FR100, TS100, GP100, ER100, TS100Z, AX115, FD115, CN125, ER125, GN125, GP125, GS125, TR125, AX115, FR100, C70, C90, TS185ER, G7T
YAMAHA:
DT50, GT50, RD50, RX50, YB50, RD75, FS80, GT80, LB80, RX80, V80, YB80, AG100, DT100, DX100, RS100, RX100, YB100, DT125, DT125T, DT125K, DT125R, RD125, RZD125, RS125, SR125, TW125, TZR125, YB125, XT125, YBR125, RD135, RX135, RXZ135, DT150, SR150, DT175, DT180, MX180, RX180, XV250, DT250, SR250, XT250, DT175K 6H, DT175K 4H, TDR250, YZ125, SIGMA100, CRYPTON
KAWASAKI:
GTO125, KAZE-R, GTO110
DAELIM LIBERTY 12T X 44T
ENG DAELIM ALTINO 100 40T
GARELLI ESTR 10T
GILERA SMASH 110 15T X 36T
GUERRERO DAY 100 15T X 38T
GUERRERO FLASH 110 14T X 41T
GUERRERO GLX 14T X 56T
GUERRERO TRIP 110 14T X 36T
HERO PUCH 13T X 33T
INTRUDER/HYOSUNG TN 125 14T
JNG SUZUKI GS/KATANA 125
JUKI DRIB 12T
MIN C/REBORDE 9T
MIN C/REBORDE 10T
N MAX(420) 39T
N MAX 100(420) 15T
RZF200/ANDINA125/RB125/00(77-)/PATAG 14T
TVS 13T X 39T
XX125/RX125/RZA125/SAPUCA125
Z RX/RZA125 44T
ZAN SOL 42T
ZAN XX125 15T
ZANELLA 70(FIRE PLUS) 10T
ZANELLA DUE/POCK 35T
ZANELLA DUE/POCK 38T
ZANELLA XX125/RX125/SAPUCA125
There are many items for Austrialia, Indonesia, Malaysia, Singapore, Thailand, Philippines, India, Turkey, Sri Lanka, West African, South African market and so on.
Your enquiry will be highly appreciated.
Company introduction
DINGJIAN WHEEL Co., Ltd locates in Xihu (West Lake) Dis.qiao Industrial Zone which is renowned for the base of China Motorcycle Sprockets Manufacturing. Our company is a typical manufacturing enterprise with designing, manufacturing and selling as a whole service chain.
DINGJIAN WHEEL Co., Ltd was set up in 1996, covering a total land of 12,000 square CZPT and a constructive area of 8,000 square meters. Under a total investment of 20 million RMB yuan, our company owns the most advanced production equipments, perfect quality inspection system, highly efficient sales and management team and first-class technicians; since we adopt advanced production techniques and superior steel, our products have reached high standard of durability and a series of advanced national level. As our products passed the authentication of global ISO9001 quality system, our company has the power of manufacturing a complete set of sprocket products to fit the needs of motorcycle factories. 
Since the founding of CZPT WHEEL Co., Ltd, we uphold consistently the principles of laying full emphasis on needs of consumers, products'quality and commercial creditability; stressing the idea of common business aim, business starting, mutual benefits and developments, for building up Double Win relation with clients;our company has won the trust of a wide range of clients by competitive price and better service, this is why our company obtains better goodwill in this sprocket industry with our products selling well China-wide. and selling far to many regions like South-East Asia. Middle-East. South-America. Africa Europe and so on.
For many years, CZPT WHEEL Co., Ltd insisted on a development policy of Enterprise' Life Relies on Products' Quality, we are succeed in fulfilling our famous brand position. DINGJlAN people have confidence in our prosperous development, we will believe in the idea of Brand Relies on Quality, and Effectiveness Depends on Scale. By upholding our development idea, we can achieve our CZPT task of becoming leader in sprockets' industry by persisting in our quality and management idea permanently. DINGJIAN WHEEL Co., Ltd is expecting your cooperation for mutual benefit producing. 
>> Feedback  
                                               
1.Since your feedback is very important to our business's development, we sincerely invite you to leave positive feedback for us if you are satisfied with our product and service. 
2.Please contact us before disputes or leaving any negative or neutral feedback. We will work with you to solve any problems.Thank you for your understanding!
| | |
| --- | --- |
| Standard Or Nonstandard: | Standard |
| Application: | Motor, Motorcycle, Machinery |
| Hardness: | Soft Tooth Surface |
| Manufacturing Method: | Cast Gear |
| Toothed Portion Shape: | Spur Gear |
| Material: | Stainless Steel |
Samples:

US$ 10/Piece

1 Piece(Min.Order)

|
Request Sample
Customization:

Available

|

Customized Request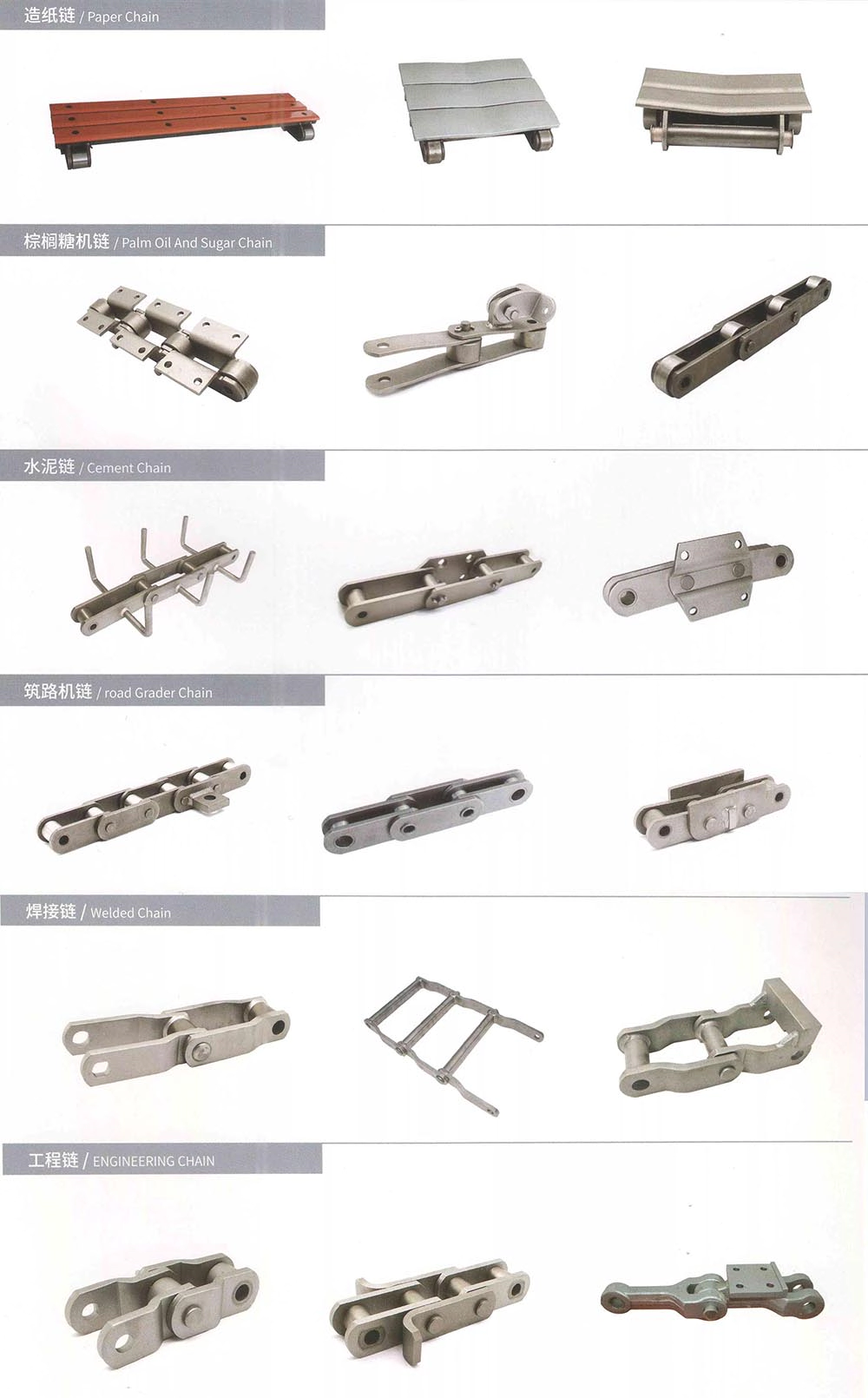 Tips for Buying Roller Chains
There are several things to consider when buying a new roller chain. Chains can be heavy-duty roller chains or self-lubricating chains. These factors all affect the wear of the roller chain. Proper lubrication and adjustment are important to prolong the life of the chain. Here are tips for buying a new roller chain. Some common types of roller chains are listed below. The type you choose depends on its purpose.
Bushingless Roller Chains
The tensile strength of a bushingless roller chain is often the primary measure of its durability. It represents the maximum load a chain can withstand before breaking, but fatigue strength is just as important. Factors that affect fatigue strength include the steel used to manufacture the chain, the quality of the pitch holes, the type of shot peening used, and the thickness and design of the chainplates. Here are some tips on how to test the fatigue strength of bushless roller chains.
The inner link plate 130 is thicker than the outer link plate 120. This feature helps the connecting pins and rollers remain stable. This feature reduces wear and noise. It also improves the overall durability of the chain. Unlike traditional chains, bushingless roller chains are easier to maintain than comparable chains. They also reduce the risk of sprocket wear. Bushingless roller chains are ideal for demanding applications where noise is a concern.
Unlined roller chains are generally less expensive than lined roller chains. Bushings are integrated into the inner plate, while those in conventional chains are inserted into the outer plate. The result is lower cost and more flexible lateral movement – a requirement for modern derailleur gearing. But with all these advantages, choosing a linerless chain is still essential. You should read reviews about the durability of bushingless roller chains before buying.
In its simplest form, the connecting pin 140 is pressed into the pinhole 126 in the direction of chain travel. Connecting pins 140 extend through these holes to connect the inner link plate and the rollers. The connecting pins can also be welded to the outer link plates. During assembly, chain C can be efficiently assembled from one side in the engine width direction. If you have an older car, you can try the bushless version and see how it goes.
Another variation of bushless roller chains involves sprockets and connecting pins. The outer link plate has connecting pins extending through holes in the inner link plate. The rollers are able to rotate on the connecting pins, thus lubricating them. There are two types of bushingless roller chains: connecting pin chains and sprocket chains. These two types of bushingless roller chains are generally interchangeable.
Linerless roller chains can contain chain guides. During the riveting process, the outer and inner link plates compress against each other, reducing friction and power loss. ANSI Standard B29.1-2011 is designed to make it easier for you to choose the right chain for your vehicle. This version is also quieter, reducing noise. In addition to improved efficiency, bushingless roller chains offer better durability. It is easier to install and less expensive to maintain.
Single Strand Heavy Duty Roller Chain
Single Strand Heavy Duty Roller Chains, also known as Single Strand Heavy Duty Roller Chains, are available in a variety of sizes. These chains run on standard roller sprockets and have thicker side plates. These increase their tensile strength, fatigue rating and overall working life. Monostrand chains are available in three quality levels: riveted, open and closed.
If your chain needs to be replaced, your best bet is to buy replacement parts. Single strand roller chains are usually ten feet long. For larger sizes, consider purchasing a single-strand heavy-duty roller chain that is three times longer. This way, you don't have to worry about damaging your machine. Oregon roller chains are manufactured to OEM standards.
CZPT Plus Heavy Duty Roller Chains feature solid rollers for light to medium duty applications. It meets ANSI B29.1 durability standards and is ideal for light to medium duty applications. CZPT Plus Heavy Duty Roller Chains have solid bushings in selected sizes to ANSI B29.1. CZPT Plus heavy duty roller chains are supplied with ample lubricant. If your application requires heavy duty roller chains, you can find them at CZPT Chain and Sprockets.
In addition to single-strand heavy-duty roller chains, there are three-strand heavy-duty roller chains. These chains can withstand enormous pressure and are ideal for applications in agriculture, sewage treatment, machinery, and more. They are designed to last for years without breaking. So whether you're looking for a heavy duty roller chain for your farm equipment or construction, American Roller Chain has you covered.
In order to choose the right size for your needs, you must first determine the diameter and overall width of the roller chain. You also have to measure the width of the drum itself. This information will determine how many chains you need to order. The measurement and selection of dimensions will determine the cost of your new roller chain. Buying the right roller chain is simple and convenient if you understand all of these factors. So use a caliper and make sure the roller chain is measured correctly.
The size of a single strand heavy duty roller chain is critical to the stability of your business. You can save a lot of money by buying a high-quality roller chain. Just make sure to store it properly. Its shelf life is virtually unlimited. When properly stored, a single-strand heavy duty roller chain can improve the stability of your business for years to come. A single-strand chain is an affordable investment that will pay dividends for your business.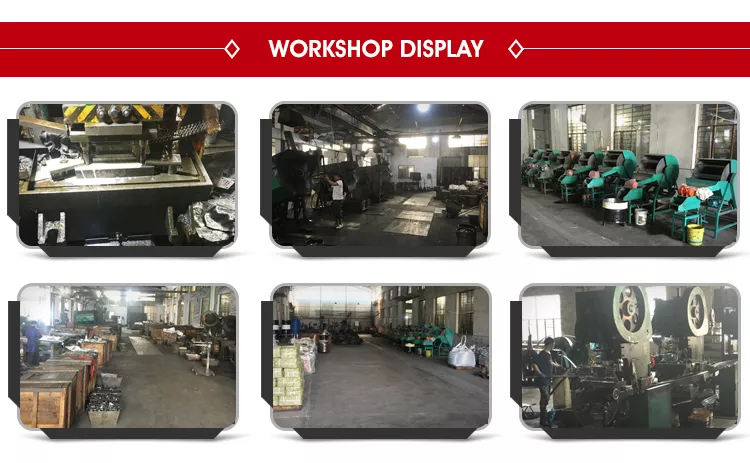 Self-lubricating roller chain
Self-lubricating roller chains can be used in a variety of applications. This type of chain is an excellent choice for areas that cannot be manually lubricated. It also reduces the risk of contamination as no lubricant is required at all. Self-lubricating roller chains are available in a variety of designs and are compatible with a wide variety of food applications. If you're interested in learning more about such chains, keep reading!
There are two main types of chains of this type: DIN ISO 606 and DIN 8187. They are similar in construction to traditional chains, but are more durable. They have higher friction and wear resistance than traditional roller chains. These chains are also very effective in applications that require a lot of moisture and water flushing. They require less maintenance and can last a long time. Another benefit of self-lubricating chains is that they last longer than regular roller chains, which can be quite expensive.
Another self-lubricating roller chain is the non-lubricating type. These chains are internally lubricated and isolated from the external environment. Ideal for low to high load applications, these chains will last 5 to 20 times longer than comparable initially lubricated roller chains. Self-lubricating roller chains have so many advantages, you'll be glad you bought one.



editor by CX 2023-04-24