Product Description
 High Quality Conveyor Roller Chain Transmission Chain 12b-2 Industrial Conveyor Drive Chain with Attachment for Agriculture
Product Description
Roller chains conforms to ISO, ANSI, DIN, JIS and other standards. It adopts high-quality materials and advanced processing technology. The roller chains has the characteristics of high tensile strength and high fatigue strength. The roller chain is widely used in construction machinery, agricultural machinery, motorcycles, and automobile transmission. , food conveying machinery, logistics conveying machinery, packaging machinery and other fields, to transmit power for various mechanical facilities
| | |
| --- | --- |
| Product Name | High Quality Conveyor Roller Chain Transmission Chain 12b-2 Industrial Conveyor Drive Chain with Attachment for Agriculture |
| Material | carbon steel,stainless steel and so on |
| Standard | DIN GB ISO JIS  |
| DIN/ISO chain No. | 08A,10A,12A,16A,20A,24A,28A,32A,36A,40A,48A;08B 10B 12B 16B and so on |
| Key Words | Roller Chains  |
| Application Area | Food processing, pharmaceutical and chemical industries, electronics, household appliances, automotive manufacturing, metallurgy, sewage treatment |
| Delivery time | 3-10 days depends on quantity needed |
Product Parameters
Company Profile
HangZhouTerry Machinery Co.,Ltd is a leading internatioal Machinery Manufacturer. The growing economics and convenient transportation of HangZhou benefits the development of Terry Machinery. Our products are utilized in commercial, industrial and custom application. Terry Machinery is specialized in engineering machinery bearing and vehicle industrial bearing. Our products have been exported over 53 countries.The goal of Terry Machinery is to provide out customers with widest range of products at lowest price, high quality with the best service.
Certifications
Our Advantages
1. World-Class Roller Chains
We provide our customers with all types of indigenous chains with world-class quality.
2. Free Samples:
We can provide free 1-10 meters,but you need bear shipping cost.
3. Genuine products With Excellent Quality:
 The company has always proved the 100% quality products it provides with genuine intent.
4. Many Cheap International Forwarders: 
 We have many International forwarders partner and all kinds of shipping channel,keep sure your goods arrived yourside safe and fast.
5. Quick Delivery:
 The company provides just-in-time delivery with its streamlined supply chain.
Packaging & Shipping
FAQ
1.What is the minimum order quantity for this product?
Depending on the size of the bearing, the MOQ is variable, if you are interested, you can contact me for a quote.
2.What is your latest delivery time?
Most orders will be shipped within 3-10 days of payment being received.
3.What are the advantages of your company's services compared to other companies?
Answer questions online 24 hours a day, reply in a timely manner, and provide various documents required by customers for customs clearance or sales. 100% after-sales service.
4.Which payment method does your company support?
Do our best to meet customer needs, negotiable.
5.Do you accept OEM or customized service?
In addition to standard products, we also supply non-standard and modified standard products for special application. Meanwhile, we provide OEM service.
High Precision Bearing Steel CZPT CZPT CZPT 6205 6206 Deep Groove Ball Bearing for Motorcycles Part
High Precision Bearing Steel CZPT CZPT CZPT 6205 6206 Deep Groove Ball Bearing for Motorcycles Part
High Precision Bearing Steel CZPT CZPT CZPT 6205 6206 Deep Groove Ball
                         Please feel free to contact us, if you have any other question
| | |
| --- | --- |
| Standard or Nonstandard: | Standard |
| Application: | Textile Machinery, Garment Machinery, Conveyer Equipment, Packaging Machinery, Electric Cars, Motorcycle, Food Machinery, Marine, Mining Equipment, Agricultural Machinery, Car, CNC Machine |
| Surface Treatment: | Polishing |
| Structure: | Roller Chain |
| Material: | Carbon Steel |
| Type: | Short Pitch Chain |
Samples:

US$ 1/Meter

1 Meter(Min.Order)

|
Request Sample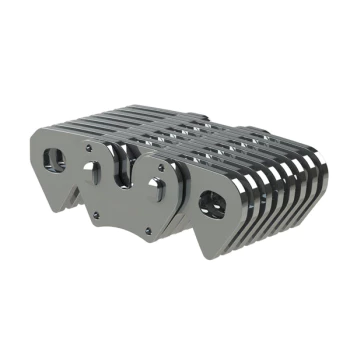 Can a drive chain be used in a HVAC or ventilation system?
Yes, a drive chain can be used in HVAC (Heating, Ventilation, and Air Conditioning) or ventilation systems where reliable and efficient power transmission is required. Here is a detailed explanation:
HVAC and ventilation systems utilize various components such as fans, blowers, dampers, and louvers to control air flow, temperature, and humidity in residential, commercial, and industrial buildings. Drive chains offer several advantages in these applications:
Reliable Power Transmission: Drive chains provide reliable power transmission for HVAC and ventilation systems. They are capable of transmitting power over long distances, accommodating various speeds and torque requirements, and operating in different directions of rotation.
Flexible System Design: Drive chains offer flexibility in system design and layout. They can be easily configured to connect and drive multiple components, such as fans, motors, and dampers, allowing for efficient control and adjustment of air flow and system performance.
Accurate Speed Control: Drive chains allow for precise speed control in HVAC systems. By using sprockets of different sizes or incorporating variable speed drives, the rotational speed of fans or blowers can be adjusted to achieve the desired air flow rates and maintain optimal environmental conditions.
High Load Capacity: HVAC and ventilation systems often require components to handle significant air volumes and pressure differentials. Drive chains are designed to handle high loads and transmit power effectively, ensuring reliable operation of fans, blowers, and other equipment.
Durability and Longevity: Drive chains are engineered to withstand the demanding conditions of HVAC and ventilation systems. They are designed to resist wear, corrosion, and fatigue, ensuring durability and long service life even in continuous or high-cycle operations.
Quiet Operation: Drive chains, when properly lubricated and maintained, can operate quietly in HVAC systems, minimizing noise and vibration levels. This is crucial for maintaining a comfortable and noise-free environment in residential, commercial, or institutional settings.
When selecting a drive chain for HVAC or ventilation applications, factors such as load capacity, speed requirements, environmental conditions (such as temperature and humidity), and maintenance considerations should be taken into account.
Regular inspection, lubrication, and tension adjustment are important for ensuring the optimal performance and longevity of the drive chain in HVAC and ventilation systems.
By utilizing drive chains in HVAC and ventilation systems, operators can benefit from reliable power transmission, flexible system design, accurate speed control, high load capacity, durability, longevity, and quiet operation, contributing to efficient and effective air conditioning and ventilation in various building environments.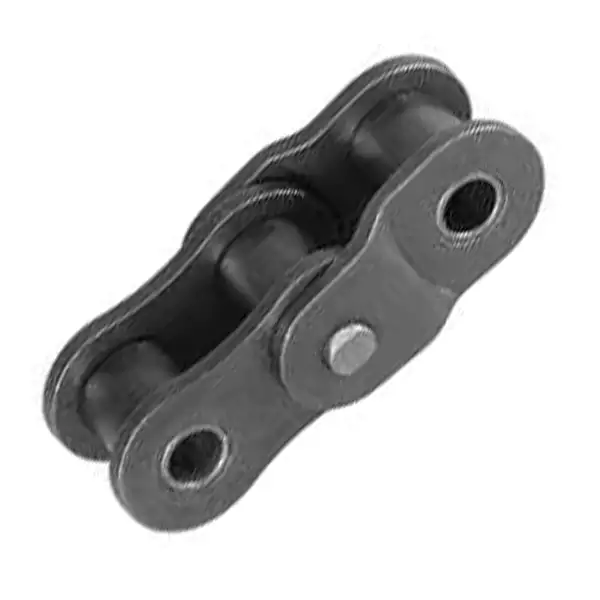 Can a drive chain be used in an escalator or elevator system?
Yes, a drive chain can be used in certain types of escalator or elevator systems as a method of power transmission. Here is a detailed explanation:
In escalator and elevator systems, the purpose of the drive chain is to transmit power from the motor to the moving steps or elevator car. While other power transmission methods, such as belts or gears, are commonly used in modern escalators and elevators, drive chains can still be found in certain applications:
Escalator Systems: In older or traditional escalator systems, drive chains are commonly used to transmit power from the main drive motor to the step chains. The step chains engage with the steps, causing them to move in a continuous loop. The drive chain ensures synchronized movement and reliable power transmission.
Elevator Systems: In some elevator systems, particularly older hydraulic or traction types, drive chains can be used as part of the power transmission mechanism. These chains transmit power from the motor to the elevator car or counterweight, enabling vertical movement.
It is important to note that the design and configuration of escalators and elevators can vary depending on factors such as capacity, speed, height, and building regulations. Modern escalators and elevators often employ more advanced and efficient power transmission methods, such as belts or gears, which offer advantages in terms of noise, efficiency, and maintenance. However, in certain cases, drive chains may still be used, especially in older systems or specific applications.
It is essential to consult with escalator or elevator manufacturers, experts, or maintenance technicians to determine the appropriate power transmission method for a particular escalator or elevator system. They can provide guidance on chain selection, maintenance requirements, and compliance with safety standards to ensure optimal performance and reliability.



editor by CX 2023-08-22