Product Description
A Series Cottered Type Short Pitch Precision Roller Chain – (50-1C ~ 240-1C)
A. Our Services:
1. Any of your kind inquiry about chain would be replied within 24 hours.
2. Well-trained and experienced sales staffs will reply all your concerns in fluent English.
3. OEM services are available with us, our professional designer would make your private idea into being.
4. Protection of your sales area, ideas of design and all your private information.
5. Delivery by air mail or ship for your orders.
6. With years of manufacture and promotion experience in global market, brings you profit and great success!
B.Product Description:
C.Company show & Product Process
D. Packaging 
| | |
| --- | --- |
| Packaging Details: | Chain+Plastic Bag+Neutral Box+Wooden case+Big Carton+Steel Pallets |
| Delivery Detail: | five weeks |
E. FAQ:
1. Are you manufacturer or trade Company?
We are a factory founded in 1991 with trade team for international service.
2. What terms of payment you usually use?
T/T 30% deposit and 70% against document, Western Union, L/C at sight
3. what is your lead time for your goods?
Normally 45 days after confirmed order. 30 days could be available in low season for some items (during May to July), and 65 days during new year and hot season ( Jan to March).
4. Do you attend any Show?
We attend Hannover show in Germany, NMW in Austrilia, Canton fair, PTC, in China and many other special furniture shows.
| | |
| --- | --- |
| Usage: | Transmission Chain |
| Material: | Alloy/Carbon Steel |
| Surface Treatment: | Oil Blooming |
| Feature: | Heat Resistant |
| Chain Size: | 1/2"*3/32" |
| Structure: | Roller Chain |
Customization:

Available

|

Customized Request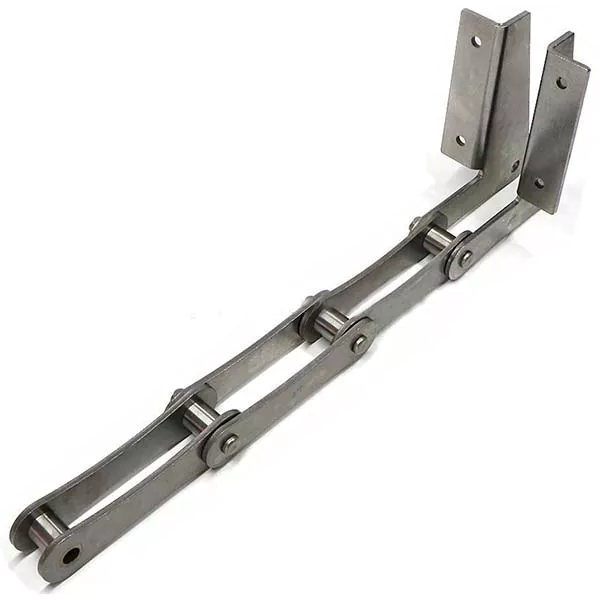 How does the design of a drive chain affect its efficiency and performance?
The design of a drive chain plays a crucial role in determining its efficiency and performance characteristics. Here is a detailed explanation:
The efficiency and performance of a drive chain are influenced by several design factors that are carefully considered during its development:
Chain Pitch and Size: The pitch and size of the chain links affect the load-carrying capacity, efficiency, and overall performance of the drive chain. A proper balance must be struck between chain size and strength to ensure optimal power transmission while minimizing friction and energy losses.
Roller Design: The shape and dimensions of the chain's rollers impact its efficiency and performance. Well-designed rollers reduce friction and wear by promoting smooth rolling motion between the chain and the sprocket teeth. They also contribute to improved power transmission and reduced noise levels.
Plate and Pin Design: The shape and material of the chain's plates and pins influence its strength, durability, and flexibility. Properly designed plates and pins ensure reliable power transmission, resistance to wear, and the ability to accommodate shock loads and varying torque conditions.
Sprocket Profile and Tooth Design: The design of the chain's sprockets is critical for efficient power transmission. Sprockets with accurately machined teeth and suitable profiles minimize friction, ensure proper engagement with the chain, and facilitate smooth chain articulation. Well-designed sprockets reduce wear, noise, and energy losses.
Lubrication Features: Drive chain design often incorporates lubrication features such as oiling holes or grooves to facilitate proper lubricant distribution along the chain's moving parts. Well-designed lubrication features ensure effective lubrication, reduce friction, prevent wear, and enhance the chain's overall efficiency and lifespan.
Material Selection: The choice of materials for the chain's components, such as the rollers, plates, pins, and bushings, significantly impacts its efficiency and performance. The selected materials must possess appropriate strength, wear resistance, and fatigue resistance to withstand the operating conditions and demands of the application.
Tensioning and Adjustment Mechanisms: Drive chain design often includes mechanisms for tensioning and adjusting the chain's tension. Properly designed tensioning systems ensure optimal chain tension throughout its operation, promoting efficient power transmission, reducing chain vibration, and extending the chain's service life.
A well-designed drive chain minimizes energy losses due to friction, reduces wear, and optimizes power transmission efficiency. It provides smooth and reliable operation, reduces noise levels, and contributes to the overall performance and longevity of the power transmission system.
It is important to note that drive chain design should consider the specific requirements and constraints of the application, including load capacity, speed, environmental conditions, and maintenance considerations. Regular inspection, lubrication, and proper tensioning are essential for maintaining the efficiency and performance of the drive chain over time.
By incorporating efficient design principles and considering the various factors that influence performance, manufacturers can produce drive chains that offer high efficiency, reliable power transmission, extended service life, and optimal performance in their intended applications.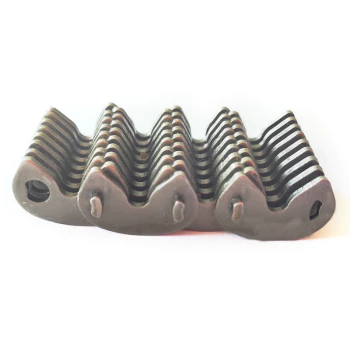 How does the elongation of a drive chain affect its performance?
The elongation of a drive chain can have a significant impact on its performance and overall operation. Here is a detailed explanation:
Drive chains are subject to wear and elongation over time due to factors such as load, speed, tension, lubrication, and maintenance. Elongation refers to the increase in the chain's pitch length, which can lead to several performance-related issues:
Loss of Tension: As a chain elongates, it loses tension and becomes slack. This results in a loss of power transmission efficiency and can lead to skipping or jumping of the chain on the sprockets. A slack chain may also cause a loss of accuracy and synchronization in driven systems.
Poor Performance: Elongation can affect the overall performance of the drive system. It can lead to increased backlash, reduced precision, and the potential for chain derailment or disengagement from the sprockets. These issues can result in decreased efficiency, unreliable operation, and increased risk of damage to the chain or other components.
Increased Wear: Elongation causes increased wear between the chain links, pins, and bushings. This wear can accelerate the elongation process and further decrease the chain's performance and service life. It can also lead to increased friction, heat generation, and the potential for chain failure if not addressed promptly.
Reduced Load-Carrying Capacity: Elongation reduces the effective pitch length of the chain, resulting in a decreased load-carrying capacity. This can limit the chain's ability to handle heavy loads, potentially leading to premature failure or inadequate performance in applications where high loads are involved.
Increased Noise and Vibration: Elongation can cause increased noise and vibration during chain operation. The slack chain may produce rattling or banging sounds, and the vibration can negatively affect the overall system performance and operator comfort.
Regular inspection and maintenance are essential to monitor chain elongation and address it promptly. Measuring elongation using specialized tools and following the manufacturer's recommended elongation limits can help determine when a chain requires replacement or adjustment.
Proper chain tension, lubrication, and regular maintenance practices, including periodic tension adjustment and lubrication replenishment, can help minimize elongation and ensure optimal chain performance. It is important to follow the manufacturer's guidelines and consult with experts or technicians to establish appropriate maintenance schedules and procedures for the specific drive chain and application.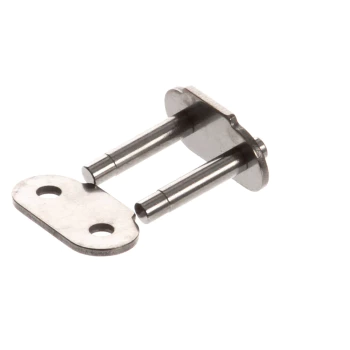 How does the wear life of a drive chain compare to other power transmission systems?
The wear life of a drive chain can vary depending on factors such as the application, operating conditions, maintenance practices, and the quality of the chain itself. Here's an explanation:
The wear life of a drive chain is influenced by several factors:
1. Load and Stress: The load capacity and stress placed on the drive chain affect its wear life. Higher loads and stress levels can lead to accelerated wear and reduced lifespan.
2. Lubrication and Maintenance: Proper lubrication and maintenance practices significantly impact the wear life of a drive chain. Regular lubrication, tension adjustment, and inspection help minimize wear and extend the chain's lifespan.
3. Operating Conditions: Environmental factors such as temperature, humidity, dust, and exposure to contaminants can influence the wear life of a drive chain. Harsh operating conditions may accelerate wear and reduce the chain's lifespan.
4. Chain Quality: The quality and construction of the drive chain play a vital role in its wear life. Chains made from high-quality materials and manufactured to precise specifications tend to have longer wear life compared to lower-quality chains.
When comparing the wear life of a drive chain to other power transmission systems, such as belts or gears, it is important to consider the specific application and operating conditions. In some cases, drive chains may offer longer wear life compared to belts, especially in heavy-load or high-torque applications. However, the wear life of gears can often surpass that of drive chains, particularly in applications with high-speed and high-load requirements.
It is essential to consult manufacturer specifications, consider the specific requirements of the application, and evaluate the wear life of different power transmission systems to determine the most suitable option for a given application.



editor by CX 2023-09-01